Cooking equipment is the primary cause of 57% of all restaurant fires. Long-term lost revenue is just the beginning of post-fire expenses involved. Repairs to your building, equipment replacement, and higher insurance rates all making staying in business difficult. Business owners that take assertive measures to avoid fire minimize their risk and set themselves up for long-term success. 
Most restaurant owners and managers follow the local laws by performing regular maintenance and keeping fire extinguishers inspected and in working order. But did you know you can take an extra step that put kitchen fires out quickly? 
An automated kitchen fire suppression system protects your restaurant from one of the industry's most devastating threats. While these systems require proper installation and routine inspections, they bring incredible peace of mind to restaurant owners and managers. They even help keep insurance rates lower!
What is a Kitchen Fire Suppression System? 
A kitchen hood fire suppression system connects to the hood of your cooking range and the fuel line. When fire erupts, the system activates three automatic responses. First, the gas or fuel line to the cooking station shuts off. Next, the system releases a fire suppressant from the nozzles installed in the hood. Simultaneously, the hood's ventilation feature turns on to direct smoke out of the building.
This three-pronged mitigation minimizes kitchen damages. In many instances, restaurants can clean up and get back to work without closing the kitchen or even alerting dining customers. Phew: crisis averted! 
Because commercial kitchen fire suppression systems target one specific appliance, many restaurants install several. A good system will be sophisticated enough to distinguish a grease fire from an electrical fire, releasing the best retardant for each. 
Do All Restaurants Need Kitchen Fire Suppression Systems?
A kitchen fire can happen anywhere, any time, and to any restaurant owner.  Although fire extinguishers and blankets should always be on hand, they often prove insufficient in an emergency. Kitchen fire suppression systems work automatically and respond immediately when a fire breaks out. Because they leave human emotion and indecisiveness out of the equation, they can protect better than your kitchen staff.
How to Prepare for Your Kitchen Fire Suppression System Installation
Correct installation requires professional expertise to ensure the kitchen fire suppression system works efficiently. Before the installation professional arrives, you'll need to make a few preparations.
Confirm that the cooking station hood is installed correctly 

Check for ceiling accessibility above the hood

Ensure the gas or fuel valve is accessible

Check that the pull station (fire alarm trigger) is up to code



Ensuring that the appliances are ready for the kitchen fire suppression system will help the installation process run smoothly.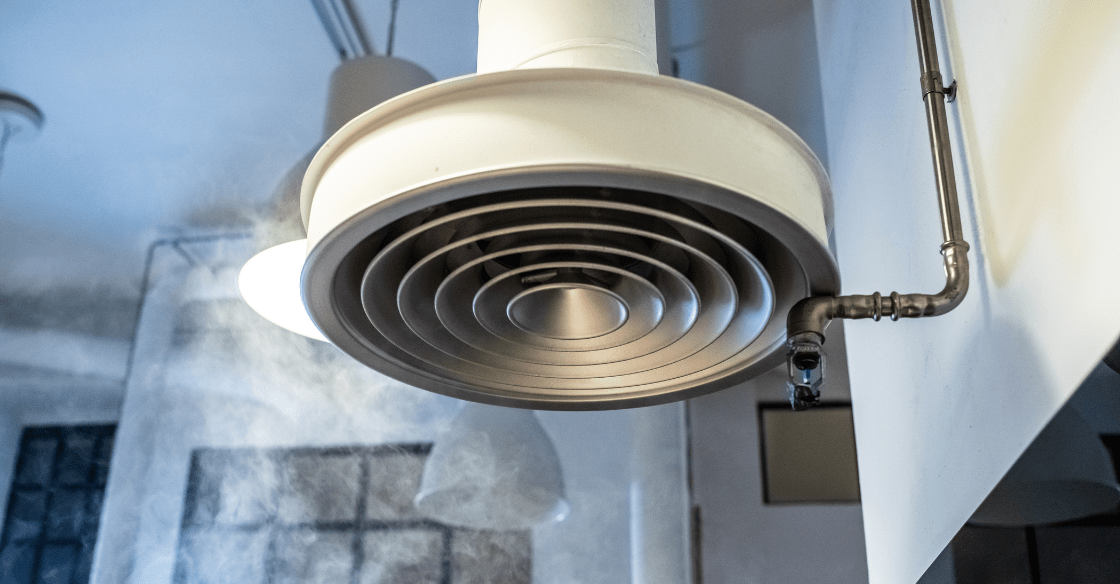 Kitchen Fire Suppression System Inspection
Before your kitchen can open for business, the "authority having jurisdiction," such as a fire marshal, will have to confirm that the system is ready to use. The kitchen suppression system inspection is the final step you'll have to take before your commercial kitchen can safely open. This inspection is typically performed two times per year.
Every local jurisdiction has different regulations regarding how restaurants pass the final approval test. Before you arrange an appointment with an inspector, you'll want to ensure that your fire suppression system is ready. This way, you'll avoid potential delays and fees involved with reinspecting.
The National Fire Protection Association (NFPA) inspector will look for:

HVAC or air fan connection to the fire suppression system 

Shut-off of all appliances when the system activates

Continually running exhaust fan 

Heat detector connected to fan controls

A working connection between the building's fire alarm and the suppression system

Functioning gas light indicators

Appropriate fire extinguishers (K class or ABC fire extinguisher)

A working connection between the heat detectors and the hood

Room temperature sensors



A certified fire protection company experienced with local requirements ensures that your restaurant appliances are fully-prepared for inspection and comply with NFPA standards.
Protect Your People, Your Kitchen, and Your Business
An APFE fire suppression system inspection can help you install, maintain, and inspect your commercial fire suppression system. We find systems suitable for your restaurant and customize solutions based on your unique needs.
Is your kitchen fire suppression system due for an inspection? It might be time to contact your experienced fire suppression system team at APFE at 1-(866) 342-8756. We look forward to answering any fire suppression system questions you have.