When we walk into a building, we assume we're safe. A large part of our assured feelings of security is thanks to the NFPA 101 Life Safety Code. Created in 1913 by NFPA's Committee on Safety to Life, the Life Safety Code was designed to bring attention to a building's potential hazards. By locating these possible risks, the Life Safety Code enables professional inspectors to evaluate how the building could be made safer for the public. The Life Safety Code quickly became widely used throughout the United States.
What Is the NFPA 101 Life Safety Code?
Established by the National Fire Protection Association, the Life Safety Code is the most commonly used safety guide to protect individuals from fire or hazardous events within building structures. The Life Safety Code holds a building's construction, safety, protection, and occupancy capabilities to a standard code of regulations to minimize damage and loss of life should disaster ever strike.
Specifically, the Life Safety Code protects people's security by monitoring a building's means of egress, fire protection, potential injuries from falls, emergency connection communications, and hazardous material emergencies. The Life Safety Code is unique, as it is the only document covering both new and existing buildings within its standards.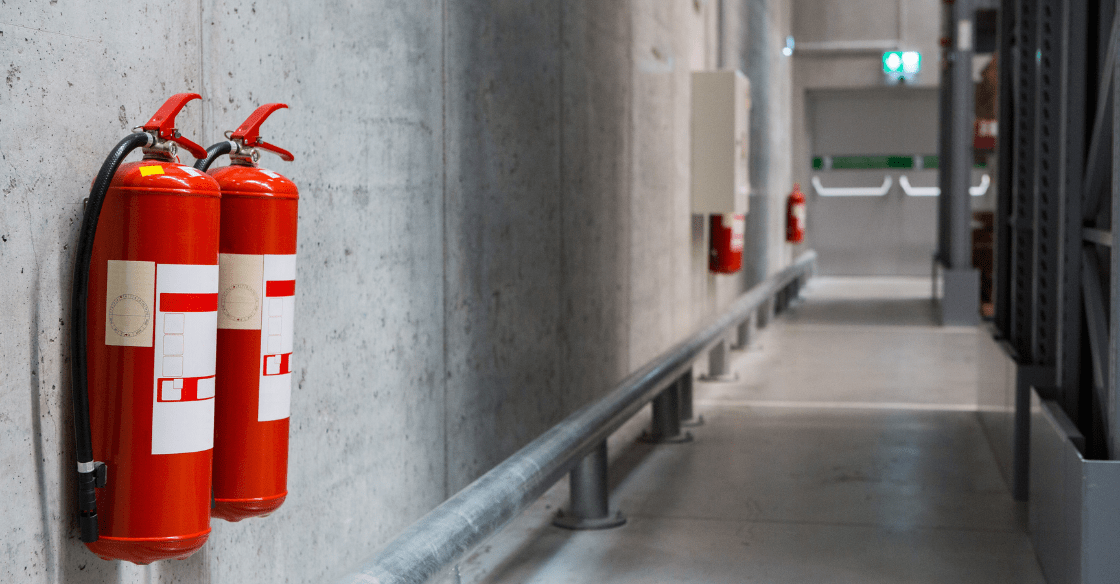 How Does the NFPA 101 Life Safety Code Protect Me?
The Life Safety Code is essentially a fire protection checklist for all building structures. The LSC monitors construction, protection, and functional designs to protect individuals from a fire breaking out. It closely inspects the functionality of fire prevention equipment, the conditions of a building, as well as the availability of emergency exits. The code requires the following measures.
Means of Egress
Means of Egress are defined as an unobstructed way of travel from within a building to outside. Exits from a building must be continuous and without any blockages. Means of egress within the LSC consists of three distinct sections: a way to the exit, the exit itself, and an exit discharge. This means a building must have a visible exit sign, a clear pathway to reach the exit, and a clear path beyond the exit.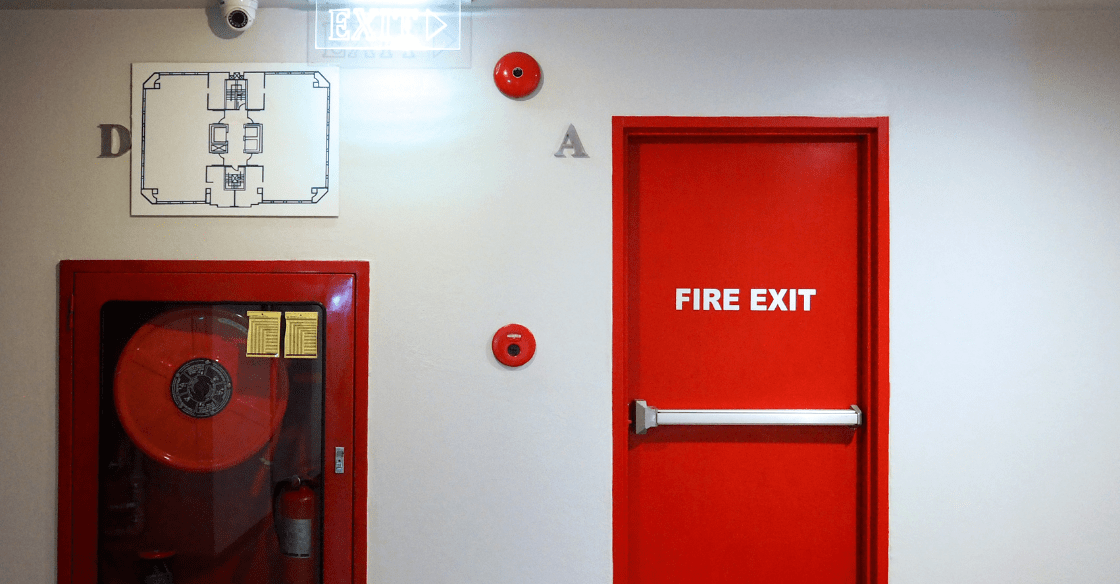 Emergency Lighting Inspections
Life Safety Code 101, section 7.9, refers to emergency lighting functionality and safety. Emergency lighting is an integral part of the means of egress, ensuring that the exits, and the pathways leading up to them, are well lit and visible to all those exiting the building. The areas requiring emergency lighting include stairs designated for emergency exits, aisles, corridors, escalators, ramps, and hallways. Exit discharge points, such as stairs and various walkways, are also required to have emergency lights. The emergency lighting inspection for NFPA 101 compliance requires regular testing to prove their functionality.
Fire Extinguisher Inspection
Fire extinguisher inspection is required to ensure the fire extinguisher's safe and effective use should a fire break out. Fire extinguishers are the first line of defense against a sudden blaze and, therefore, a crucial part of the LSC code. The building's size will dictate the number of extinguishers required and where they must be strategically placed throughout the structure. They must also be up to date, functional, and without damage.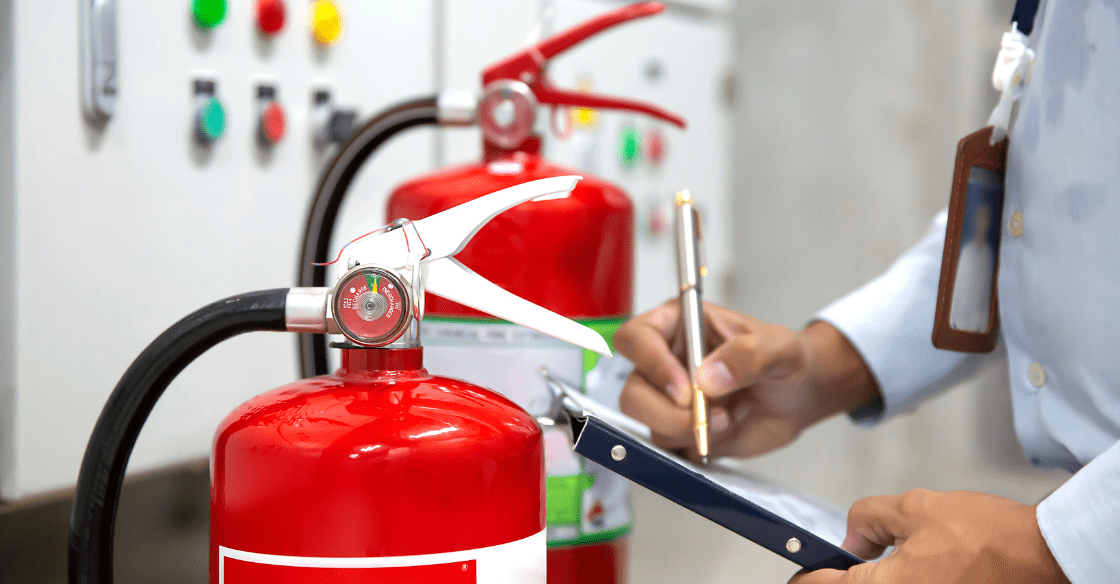 Fire Sprinkler Inspection
Part of the LSC is the inspection, testing, and maintenance of water-based fire protection. A building's compliance with the fire sprinkler guidelines maximizes the sprinkler system's efficiency and integrity. By maintaining the fire sprinkler inspection standard, the building's owner avoids a possible system failure and ensures a quick response to flames and smoke.
Fire Alarm Inspection
Smoke detectors and fire alarms are necessary for fire protection products and invaluable for individual safety and fire prevention. Checking they have power and are in proper working order can be the difference between a safe exit and disaster. Fire alarms can notify all of the building's inhabitants that there is danger long before flame and smoke reach them.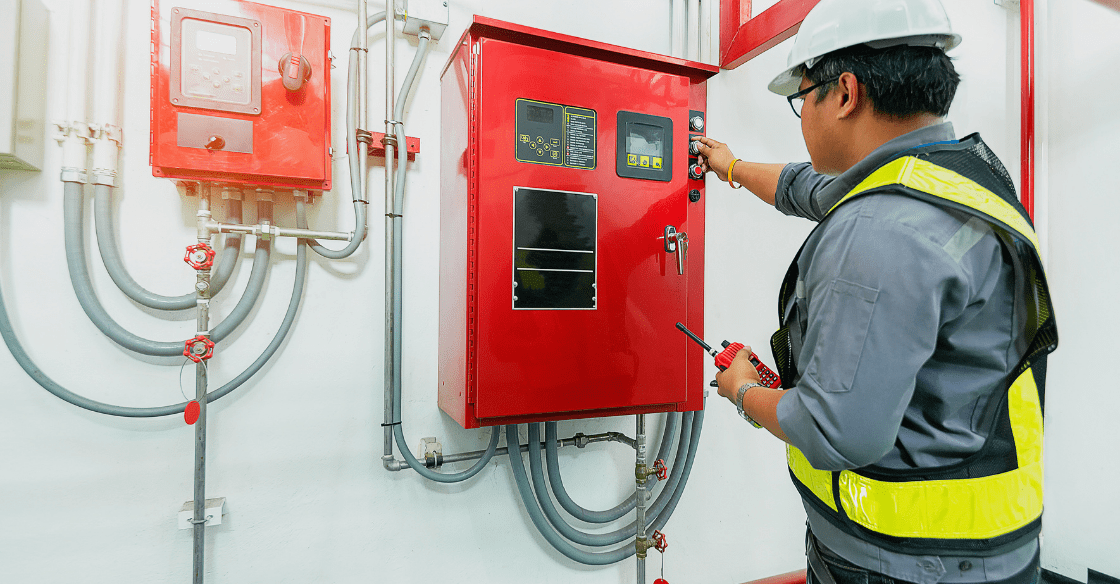 Final Thoughts
The NFPA 101 Life Safety Code was originally established over 100 years ago and continues to be a crucial part of public safety. Like all NFPA codes, the LSC is revised and updated every three years to ensure proper fire safety regulations for buildings throughout the country. By thoroughly inspecting a structure's fire escape plan, means of egress, and fire safety lighting and equipment, the Life Safety Code maintains a line of defense against the dangers of fire.
To learn more about the Life Safety Code, and how to meet its requirements, contact the experts at APFE Corp at 1-866-353-2790. Our licensed professionals will be happy to answer any questions you may have.